How to Purchase BIZZ WIZZ
MAIN SCREEN
Bizz Wizz : CDSetup , Setup , Disclaimer , Main Menu , Ledger , Phone Book , Invoice Book , Stock Book , Order Book , Creditors , Point of Sale , Business Name , Diary , Wages , Document Manager , Email Form ,Unlock , Backup , Memo , PDA Invoicing , PDA Syncing to PC , Installing and setup PDA
See Also : Menu , Unlock , Backup , Load Old Version Data , Networking
CLICK PURCHASE FROM UTILITIES MENU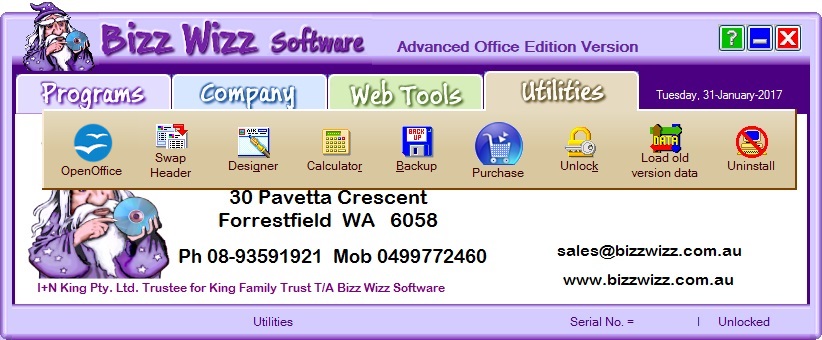 You will then see the purchase form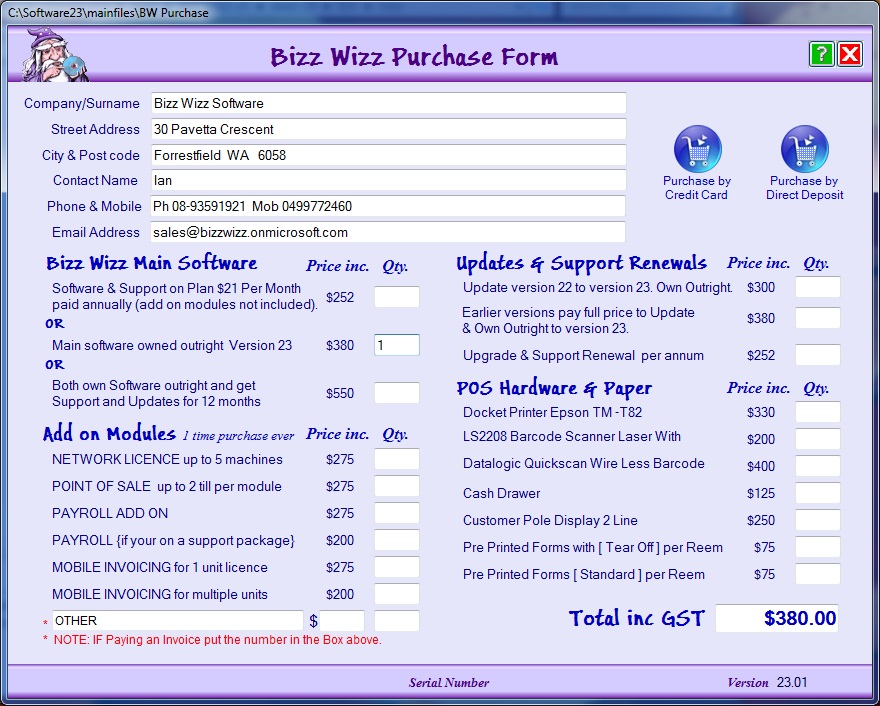 Fill in the company / name box then the address, phone numbers and email address.

Then fill in the quantity boxes for the items you wish to purchase. When done then select how you wish to pay.
Payments can be done by credit card or by direct deposit. Press the button for the option of payment you require.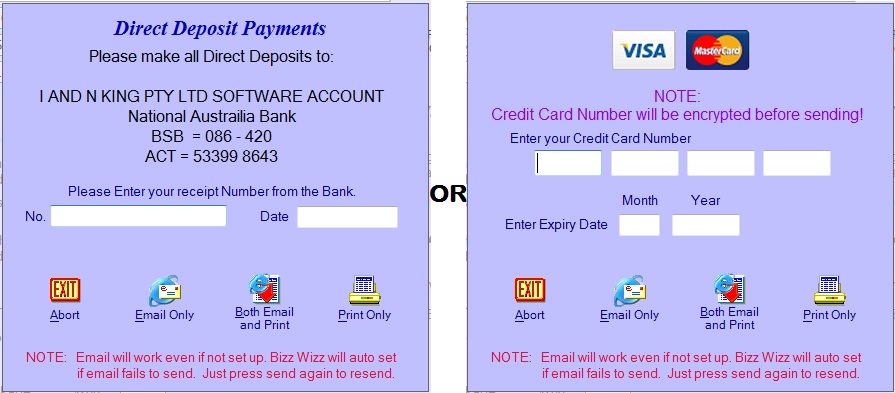 Direct deposit payments must be made though you web banking site then just enter your receipt number and the date of the payment was made.
Credit card payment by entering your card number into the form with the expiry date of the card.

NOTE: Your card number will be encrypted before it is sent over the web
If you have the internet connected you can Email your order to Bizz Wizz, if you have not as yet setup your emailing though BW then when it fails to send you will be asked to resend and BW will use its own set ups to send the order when you click the send button again. The resend option only works when sending to Bizz Wizz
If you do not have internet just post your order to us.

See Also : Menu , Unlock , Backup , Load Old Version Data , Networking