HOW TO UN-BLOCK DOWNLOAD SECURITY

We have only supplied 2 Examples of download securities popup boxes in
Windows 8 and Window 7 and there are others like Google Chrome and firefox.
However when you download there is always a way through the warnings.

If your program in blocked by your Anti Virus Software turn the A.V.S. off until you have download Ok.
Then turn it back on again or ring the makers of your Anti Virus Software for help.

WINDOWS 8 or 10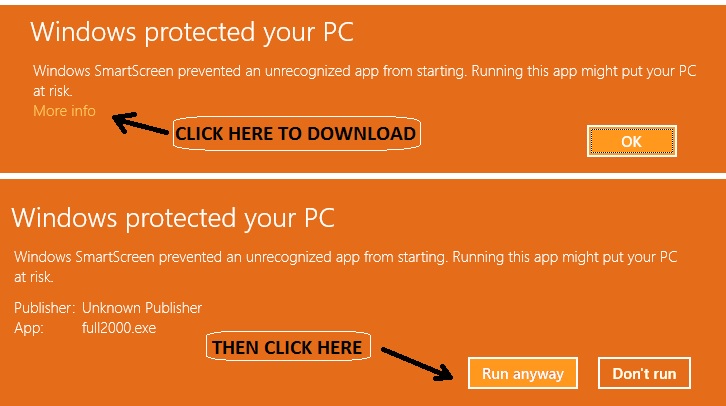 WINDOWS
7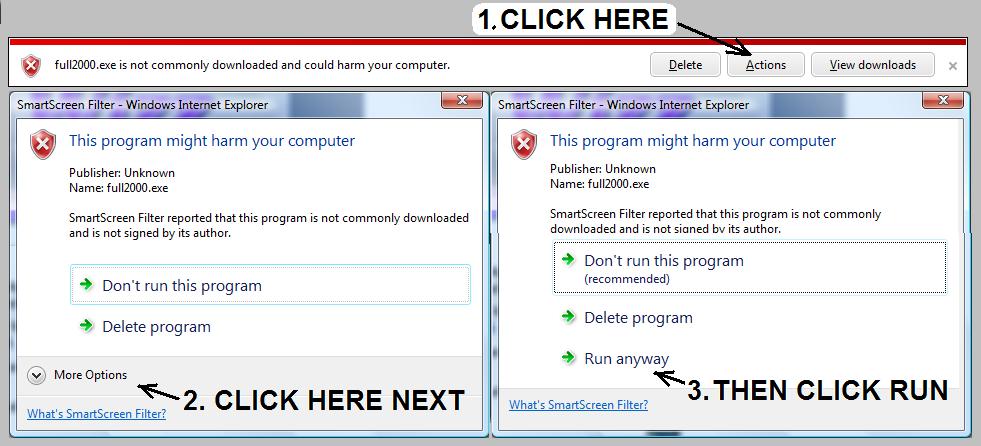 ---
Please contact Ian or Michele for any help you need.
To Email Bizz Wizz Click Here or Ring us on (08) 93591921 or Int. +61 8 93591921
---



BIZZ WIZZ SOFTWARE
30 Pavetta Crescent Forrestfield WA 6058
Phone: (08) 93591921 Int.: +61 8 93591921
Website:www.bizzwizz.com.au Email:info@bizzwizz.com.au

Click Here to read More about Bizz Wizz